MICRO FARMS COLORADO
Turning yards into hyperlocal, sustainably grown food!
Micro Farms is an urban farming LLC transforming underutilized homeowner resources into local and healthy food producing systems.
No Pesticides ♦ No Herbicides ♦ No Chemical Fertilizers

---
---
---
"Micro Farms has created an exciting sustainable business model that has taken local and organic food to a whole new level."    
-Anna Perks, Business Sustainability

Advisor

, Boulder County
Micro Farms' Mission Statement:
Micro Farms is an urban farming LLC transforming underutilized homeowner resources into local and healthy food producing systems.
Our operations are guided by chemical free, bio-intensive, permaculture practices. We are dedicated to sustainably strengthening our community through healthy food accessibility, outreach, and education.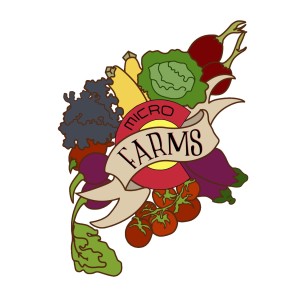 ---
Where We Farm:

We are currently farming 12 micro farms.  Our Yard Partners are located in Lakewood and Arvada.  To the extent possible, we try to cluster our micro farms in order to spend less time traveling between sites.
---
The Need For Micro Farms in the Front Range:
Colorado's population is growing and estimated to increase approximately 60% by 2035 and double by 2050 with increases primarily occurring along the Front Range.  Colorado projects a significant future water supply gap, beginning to develop in the 2014 and growing to 1,000,00 acre feet by 2050.  The gap will primarily result from municipal and industrial needs.  By 2050, total municipal and industrial water demands are projected to double relative to 2009 demands.  Currently, Denver Water estimates that 48% of it's retail water is being used by single family homes with the average user using 50% of that water for maintaining their lawns.  Lawns use enormous amounts of water and only produce extra work, i.e. mowing, for the homeowner.  Furthermore, according to the USDA, consumer demand for organically produced goods continues to show double digit growth.  Organic products have shifted from being a lifestyle choice for a small share of consumers to being consumed by a majority of Americans with two thirds of consumers interested in buying local to support local economies.
Micro Farms diverts homeowner's water usage to more productive uses for our local community.
---
Our History and Background:
Sean Conway began Micro Farms LLC ("Micro Farms")  in 2014 after many years of consideration and planning.  Beginning with five micro farms in the first season, homeowner demand quickly led to nine micro farms, and many more interested homeowners joining the waiting list.  During the 2015 season Micro Farms formed many valuable relationships with local nonprofits (GoFarm, www.gofarmcoop.org), restaurants, community members, and other urban farmers, and has become a force for organizing, revolutionizing and growing our local food industry.  In Fall 2015, Micro Farms opened its new headquarters and farm in Arvada.

Sean Conway, Founder and Chief Executive Farmer

Sean Conway is the Chief Executive Farmer and founder of Micro Farms. He served as a Peace Corps Agricultural Volunteer in Paraguay from 2010 to 2012.  While in Paraguay he gained training and experience in permaculture and bio-intensive farming practices, as well as building and maintaining sustainable community organizations.  In 2014 while working as the crew leader at Feeding Laramie Valley, a nonprofit in Laramie Wyoming focused on reducing food insecurity, he further expanded his knowledge of sustainable farming and community building in an urban and suburban environment.  In the fall of 2014, he returned to his hometown of Lakewood, Colorado, and began Micro Farms.